Alovosê que acha que eu sou dramática:
Pois é, é pra isso que o drama serve, pra arte. Vida real não aguenta.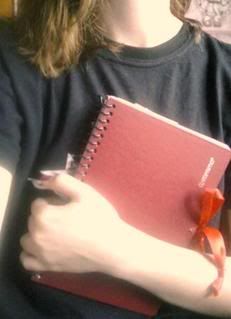 Isso aqui só pode virar rock'n'roll e nada mais.
P.S.
: Já tinha colocado videozinho do The National
aqui
. Lançaram recentemente um novo álbum, "High Violet". Tem matéria sobre eles hoje no Rio Fanzine, diz que evoca The Shins, Joy Division, parece um tanto Interpol, tem participação de Sufjan Stevens e o Obama diz q gosta. Muito apropriado o Obama curtir uma banda chamada "National", não é? É bom, melancólico (apesar de um tanto repetitivo. The Shins ousa mais e acerta mais). Pra deprimir, que seja com estilo.
Cheers!